Here's a quick post on a tested method to unlock a Nokia 6300. Well, not quite unlock a Nokia 6300 but trick the phone into thinking your SIM is of compatible carrier. I purchased the iSIM from eBay for $10 including shipping to Australia. When searching on eBay, search for "unlock 6300" and arrange by lowest price first.
The iSIM is a IC that goes in-between your phone and SIM card. The only drawback with this method is having to cut a 5mm by 5mm slot into your SIM card to allow the chip to sit flush (see below picture)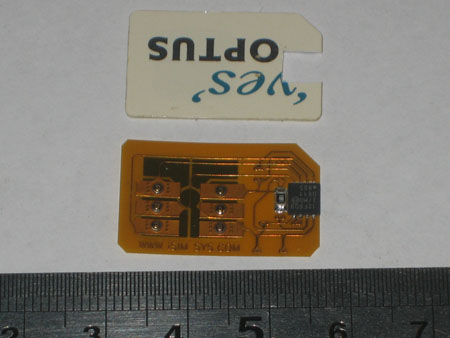 I successfully tested the iSIM with a locked Nokia 6300 to Vodafone, with an Optus SIM card.