Here is a quick post on how to replace a noisy CPU fan on an ASUS F3J series laptops, the replacement is so easy that it really doesn't need a how to guide.
I purchased the new fan on eBay
(as usual) for $7.70 including postage.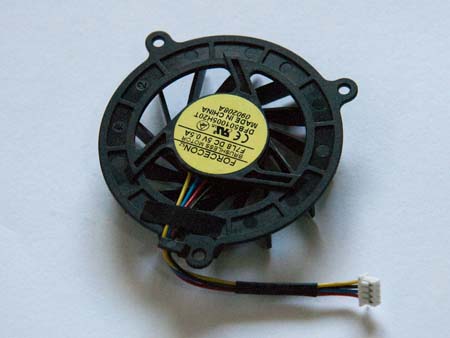 Remove the following seven screws as circled, the circled blue screw is a unique extra long screw.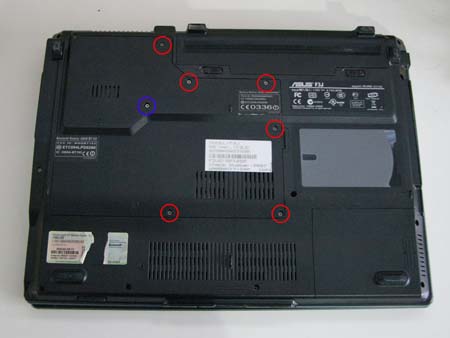 The exposed old existing fan, to remove unscrew three screws.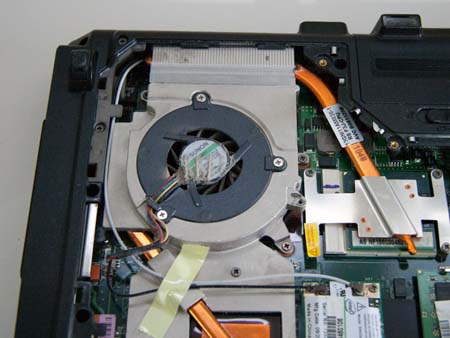 The air-hole when the old fan is removed.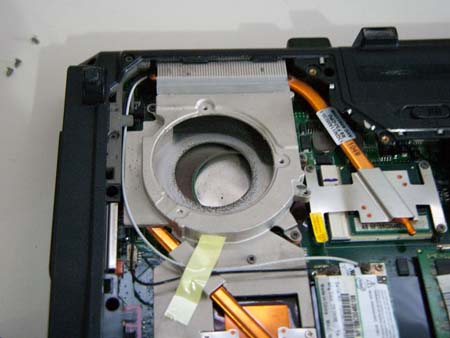 Finally, the new fan inserted and screwed into place.