Welcome to the official page of the Cool Cube, an original custom built case made out of 18 fans, aluminum and a lot of screws.

My original project log:
http://forums.overclockers.com.au/showthread.php?s=&threadid=286871
A now updated easier to read project log:
http://www.mini-itx.com/projects/coolcube/
More pictures:
http://www.mini-itx.com/projects/coolcube/default.asp?page=5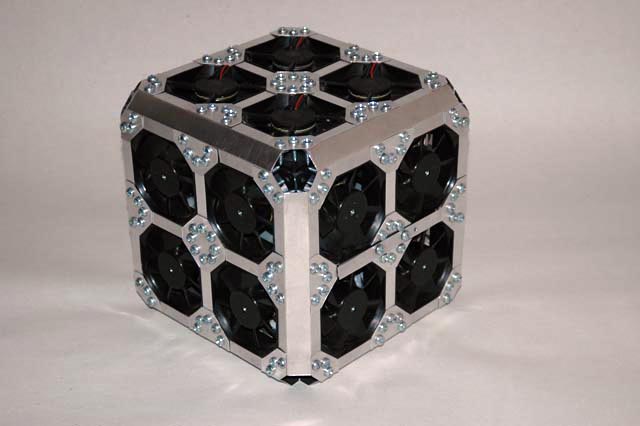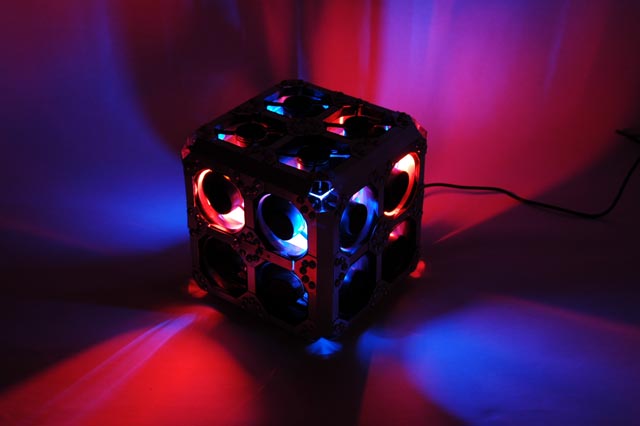 Some feedback I have received via email:
I have to say this is AWESOME!
Ewan Wilcocks
mini-itx.com
Very nice job Travis! You do excellent work.
Jeffrey Stephenson
This is about the "coolest" thing I have ever seen ;). Good job!
Dennis
That is an amazing case design.
Louie
Hey, would it be possible to get a higher resolution picture of your case? it think it looks freeking sweet and wouldnt mind making it into my background!
Arthur
What can I say, and exceptional piece of work! absolutly stunning.
Tony

Feel free to contact me.