Currently it is quite difficult to search for a particular device by either device model, Vendor ID or Model ID on the Fieldbus Foundation website.
The following provides a means to easily search this data, via the offline tool 'Foundation Fieldbus device search'.
The tool enables searching via Vendor, Model, Type and even Vendor and Model IDs.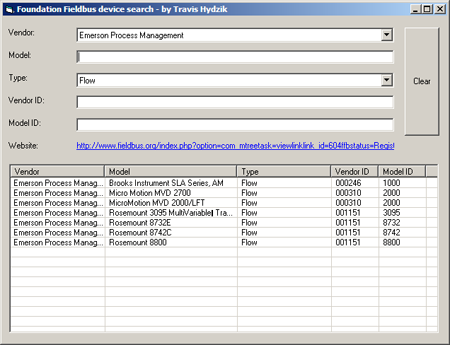 Download the Foundation Fieldbus Device Search tool.