Recently back from a very enjoyable holiday in Turkey with one bad experience, the Sufi Whirling Dervishes Ceremony at Hodjapasha Cultural Centre.
What ruined our experience? All being prohibited from taken photos during the event. Firstly, we realise Sufi Whirling is a spiritual ceremony and photographing the event may even be considered blasphemous, but you have to remember this is advertised to tourists, and for a hefty price of fifty Turkish Lira.
Now why would you go to a Whirling Dervishes Ceremony and then complain about it knowing you couldn't take photos? That's the whole point, we didn't, on none of their brochures did it at all indicate photography would be prohibited, in fact it seemed to encourage it.
The list of rules on the pamphlet, no mention of photography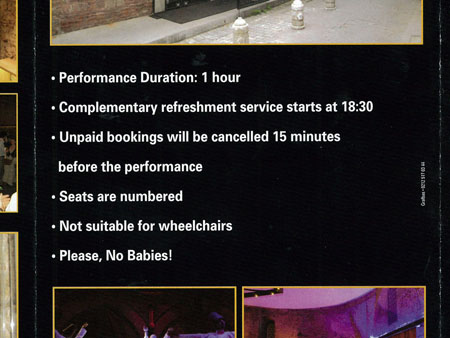 Inside the pamphlet, guests taking photos of the Whirling Dervishes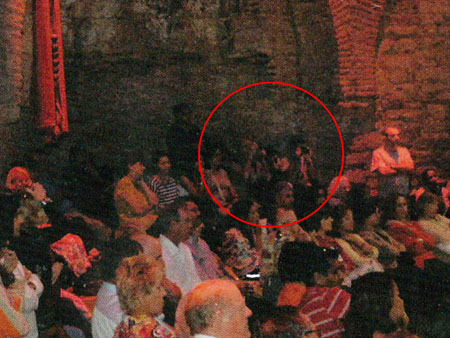 Inside the pamphlet, guests taking photos of the Whirling Dervishes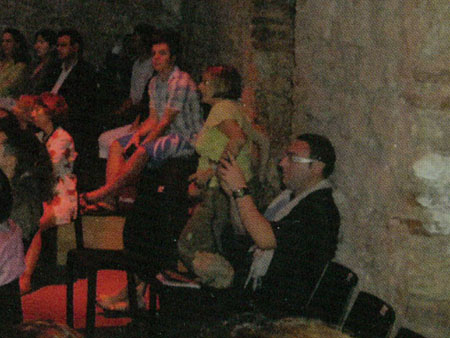 The no photography sign on the night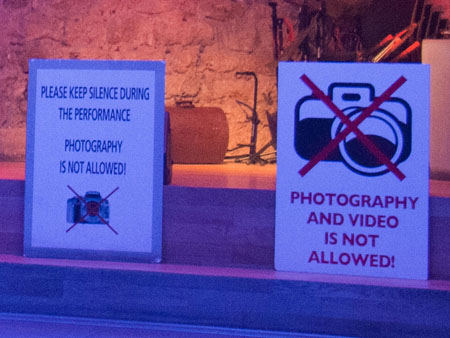 So what are some alternatives to Whirling Dervishes at Hodjapasha that allow photographs?
Sufi Music Concert and Whirling Dervish Ceremony
Sirkeci Train Station Hall, Istanbul
Tuesday and Saturday 7:30pm
40 Turkish Liras
Whirling Dervish Ceremony
Silivrikapis, Istanbul
Thursday 9pm and Sundays 5pm
60 Turkish Liras
Sufi Music Concert and Whirling Dervish Ceremony
Press Museum, Cemberlitas, Istanbul
Tuesday, Thursday, Saturday and Sunday 7:30pm
35 Turkish Liras